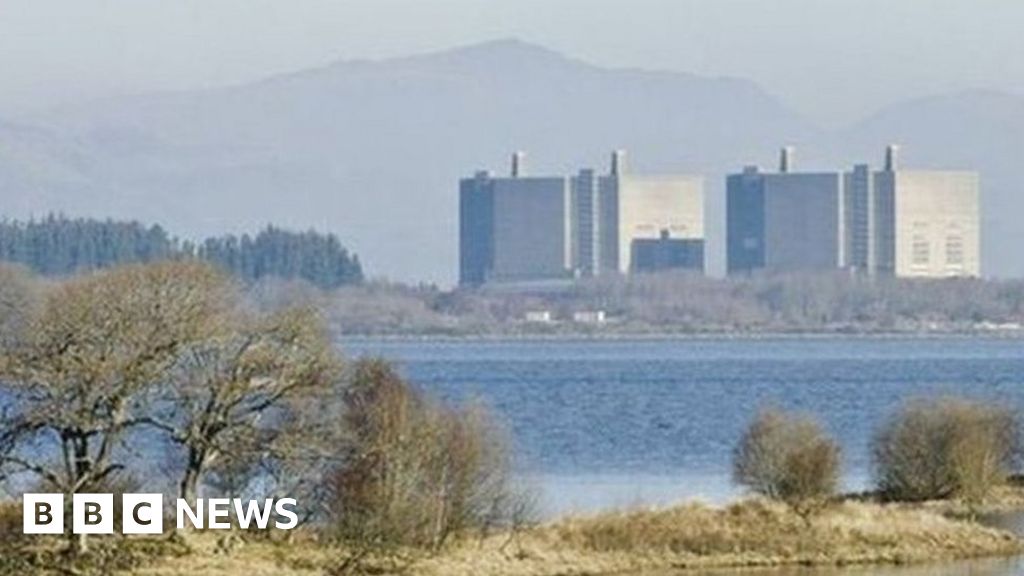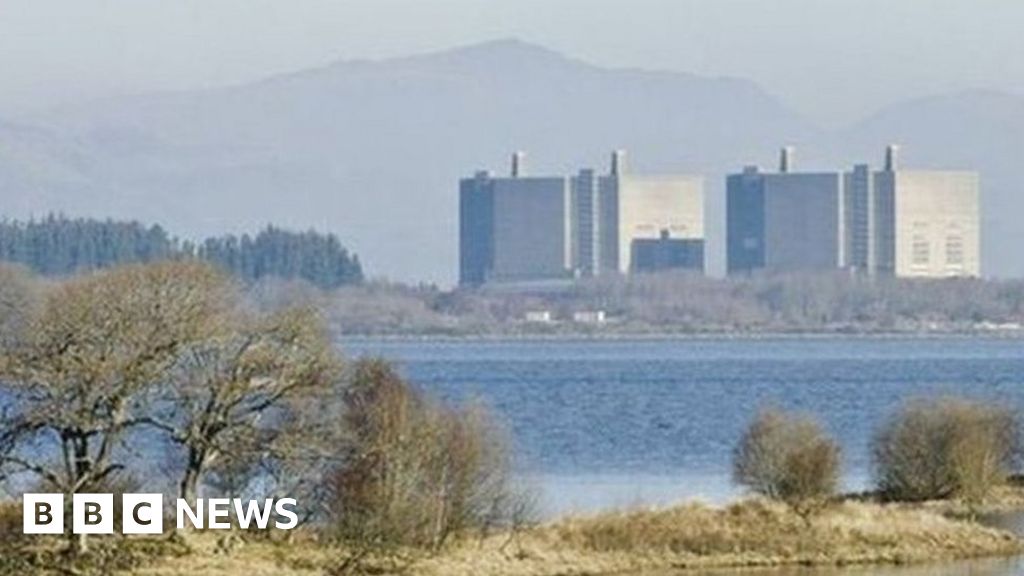 A £40m facility to support the design of advanced nuclear technologies will be developed in north Wales by the Welsh and UK governments.
It is in addition to a £200m UK government nuclear sector deal to be launched in Trawsfynydd, Gwynedd.
The deal will also see investment in technology to reduce the high cost of the sector and bring down energy bills.
The chief executive of the company behind plans for Wylfa Newydd on Anglesey welcomed the proposals.
The UK-wide deal funded by public and private money also includes:
Up to £56m for research and development for "advanced modular reactors"
£86m UK government funding for a national fusion technology platform at Culham, Oxfordshire
£32m for an advanced manufacturing and construction programme
£30m for a new national supply chain programme
A commitment from industry to reduce the cost of new nuclear build projects by 30% by 2030, and the cost of decommissioning old nuclear sites by 20% by 2030
A new review to look at ways to accelerate the clean-up of nuclear 'legacy' sites
A commitment to increasing gender diversity in the civil nuclear workforce with a target of 40% women in nuclear by 2030
Business and Energy Secretary Greg Clark said: "This sector deal marks an important moment for the government and industry to work collectively to deliver the modern industrial strategy, drive clean growth and ensure civil nuclear remains an important part of the UK's energy future."
Alun Cairns, secretary of state for Wales, said Trawsfynydd has an "exciting future as the potential site for the new generation of small reactors".
"Trawsfynydd is ready to be transformed with little upgrade needed to the grid infrastructure.
"It's in the right place with the right people and good links to leading academic research institutions in the nuclear sector," he said.
Duncan Hawthorne, CEO of Horizon Nuclear Power the company behind the Wylfa Newydd plans, welcomed the proposals.
"It's a clear demonstration of how government and industry will work together to ensure nuclear continues to play a crucial role in providing clean, secure power for the UK, as well as delivering jobs, skills and investment across the country," he said.
Matt Rooney, engineering policy advisor at the Institution of Mechanical Engineers, said the funding could turn north Wales into a "world leading industrial cluster".